Network Computing: UAS Initiative Saves Elephants From Poaching
Air Shepard pairs drone operators with supercomputing resources to combat organized criminals who slaughter elephants and rhinos in Africa for their tusks and horns.
Drones get a lot of media coverage, some of it not too positive. Critics are concerned, rightfully so, about the privacy implications of drone technology. But there are also a lot of emerging cases where these unmanned aerial vehicles can be used for the greater good. An initiative that connects drones with big data to stop the slaughter of elephants and rhinos is a stellar example of this phenomenon.
Air Shepard links drone operators and support staff on the ground in Africa with supercomputing resources at the University of Maryland to help bring poaching of endangered species to a halt. It's a great story, and shows how global use of collaborative technology can be used to counter a global underworld that deals in the horns of elephants and rhinos.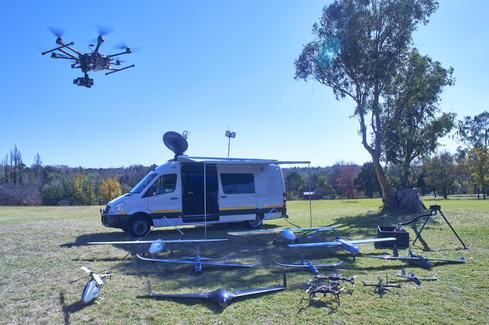 The folks at Air Shepard, a Lindbergh Foundation project, describe an organized crime market that fetches $75,000 for a single tusk and half a million dollars for a rhino horn. Elephant ivory is carved into high-priced trinkets, and rhino horn is a preferred drug among the wealthy in the Far East and Southeast Asia, especially Vietnam. The typical kill has criminals downing the animal, taking the horn or tusks, and leaving the body behind in a hit-and-run crime that professional poachers and carry out in minutes. And it hasn't just been animals killed by the poachers; hundreds of park rangers have also been murdered along the way.
According to Air Shepard, poachers killed nearly 40,000 elephants and over 1,200 rhinos in the past year. At this rate, experts say both will be extinct within 10 years.
The operations that counter the poaching feel like a plot from a thriller movie. High-tech tools are used to get heavily armed ground forces positioned to intercept the bad guys, except this is the real world, and the program is working. Air Shepard operators said that, before the drone program, rangers on the ground were at a severe disadvantage in knowing where criminals might strike in the expansive ranges where the animals live. In one area alone, over a dozen rhinos a month were typically killed. After the drone program was established, the kill rate went to zero.
To put the aerial vehicles in the right place at the right time, the supercomputer at the University of Maryland crunches a slew data about the parks and produce flight plans that are then uploaded to the drones. Information including past poaching locations, known animal routes, environmental conditions, ranger resource availability, topology, and weather conditions all combine for predictive analysis that is used to guide the operation.
Vehicle-based ground command systems get the operators to where they need to be, rangers are positioned at locations deemed most likely to be effective by the predictive analysis, and drones are launched. This goes on at night, with GPS guiding the drones through their flight paths and infrared cameras scanning for heat signatures that shouldn't be present.
The imagery is sent back to the ground control operators, and those flying the drones can deviate from the pre-programmed route if something of interest is seen. Armed rangers are deployed before the detected poachers reach their destinations, and once poachers know an area is under surveillance they tend to move on.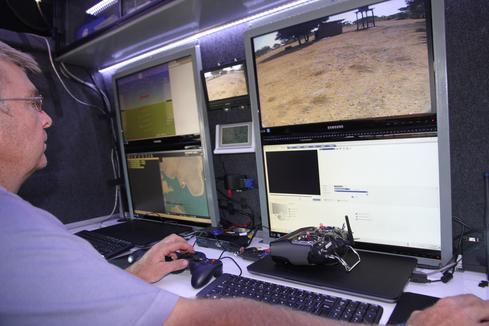 Air Shepard's drones get roughly two hours of flying from their batteries (all are electric), and the mobile command center is equipped with a number of drones, spare parts and maintenance equipment, surveillance and avionics gear, GIS-equipped computers, satellite links, and even tents and rations for crews in the field. It's a comprehensive and impressive program.
Presently, Air Shepard works in South Africa. With proven results in curbing poaching, the organization has fielded requests from a number of other African countries looking to develop anti-poaching programs. It's an absolutely fascinating and contemporary high-tech answer to a centuries-old problem, and the Air Shepard program is hoping to grow its head count, budget, and technical resources as its success creates more demand for its services.
source: http://www.networkcomputing.com/applications/drone-initiative-saves-elephants-from-poaching/a/d-id/1319662