The Guardian: Aerial Views of Europe Taken from a UAS
European cities and historic sites photographed from new angles using drone technology, by photographer Amos Chapple
Barcelona, Spain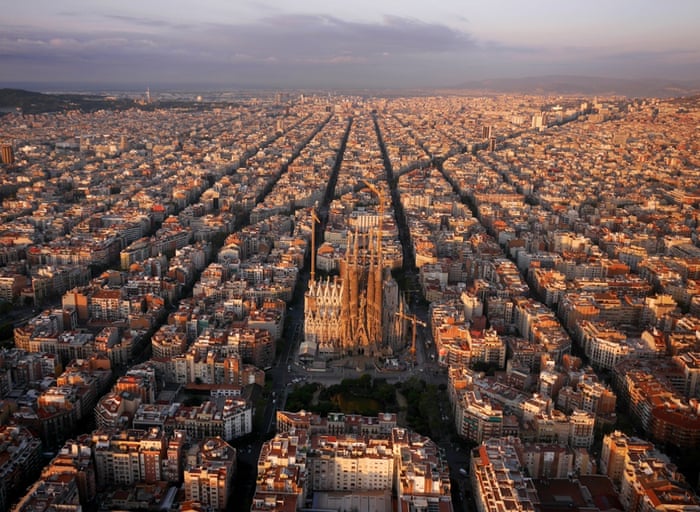 The Eixample district with the Sagrada Familia cathedral. The octagonal city blocks were designed to allow light and space on the street corners.
Trieste, Italy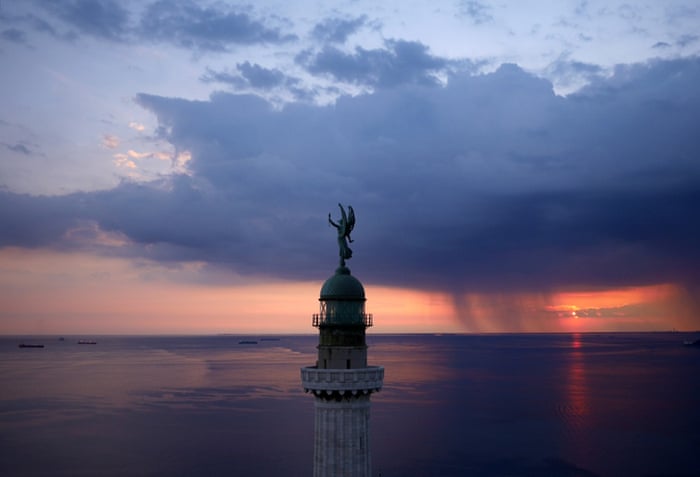 The Vittoria Light, overlooking the Gulf of Trieste as a storm approaches at sunset. "The first job is finding somewhere out of the way to launch from, then you're at the mercy of the weather. Dramatic skies are great, but it can't be raining or windy.. There was a lot of waiting around."
Bourtange, Netherlands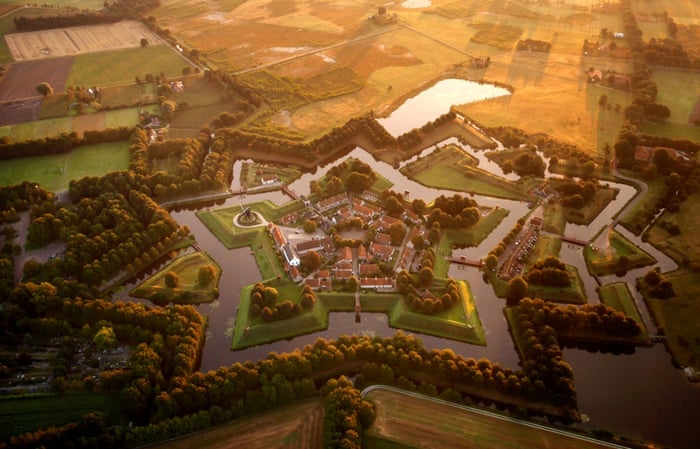 The star fort at Bourtange. Three centuries after the last cannonball was fired in anger at the fort, it now serves as a museum and centre of a sleepy farming village in eastern Holland. The low, thick walls were designed to offset the pounding force of cannonfire.
Abkhazia Russian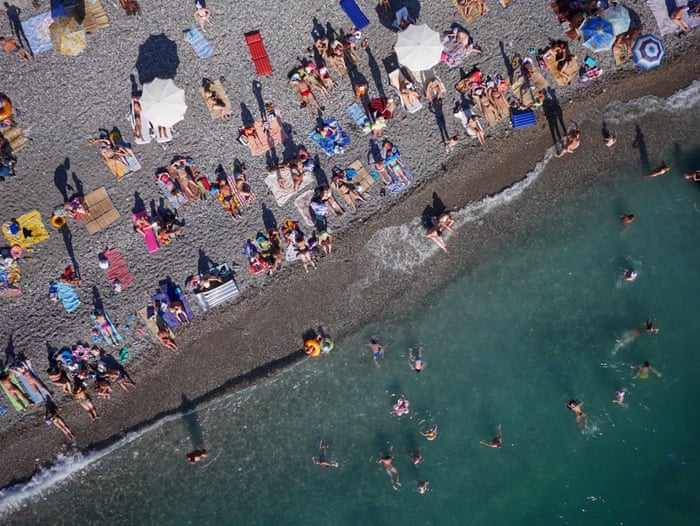 Holidaymakers on the beach. "I try to avoid having it anywhere near people, but the shot in Abkhazia was taken after I saw some other guys flying a small drone above the beach – there was so much noisy commercial activity on the beach that it passed as just another gimmick."
The Katskhi Pillar, Georgia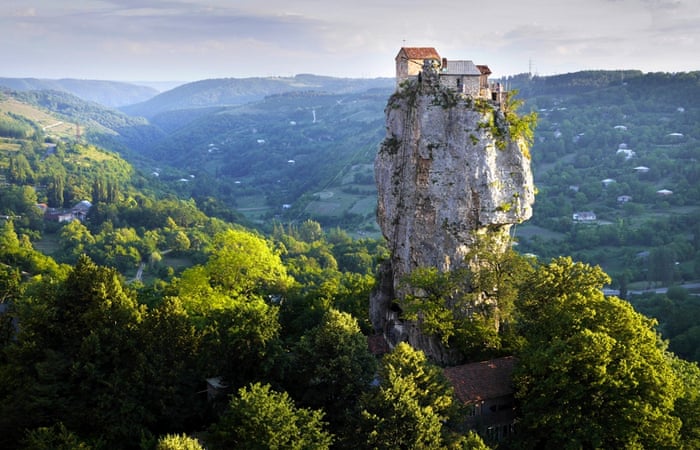 A Georgian hermit has lived there for the past twenty years to be 'closer to god.'
Yerevan, Armenia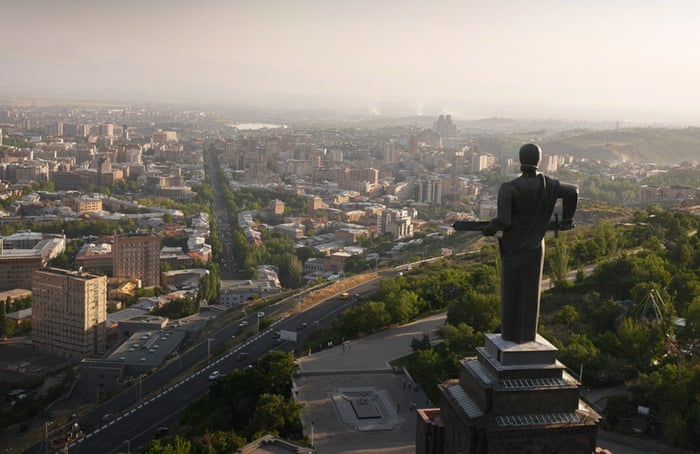 The giant statue of Mother Armenia. "It's always best working in the less touristy places, then showing the locals the images. One of my best friends lives in Armenia, Showing him and his friends this image was almost emotional. You could really feel the pride they had in having their city represented in a unique way."
Paris, France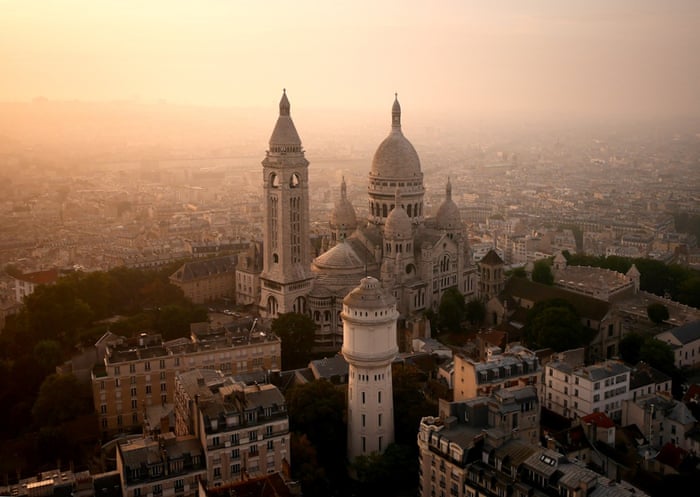 Sacré-Cœur glowing in a hazy sunrise.
Tbilisi, Georgia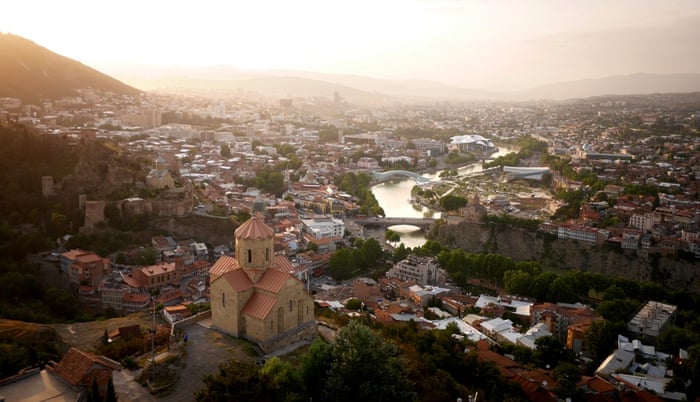 The Mtkvari River winding through this elegant capital city.
Budapest, Hungary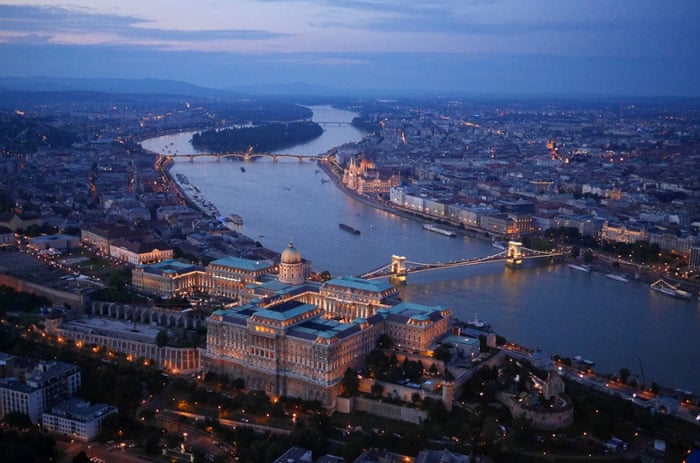 Buda castle on August 20th, St Stephen's Day. The barge moored in the centre of the Danube is loaded with fireworks, launched later that night to celebrate Hungary's national day.
Magdeburg, Germany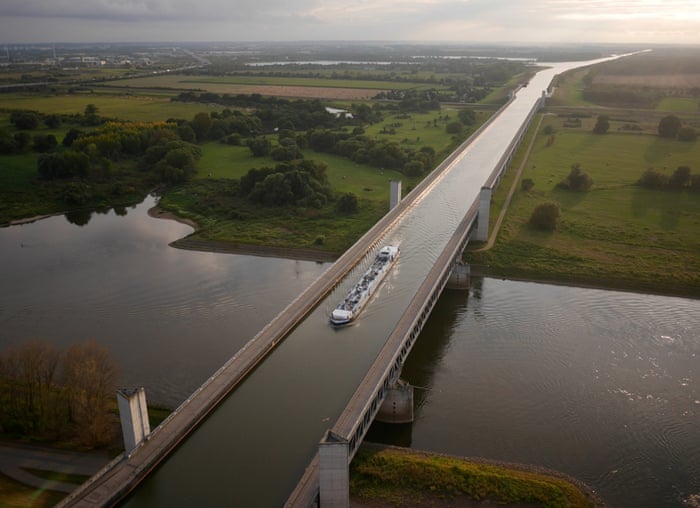 A barge chugs along the Magdeburg Water Bridge. The canal aqueduct passes over the Elbe river in the east of Germany.
Barcelona, Spain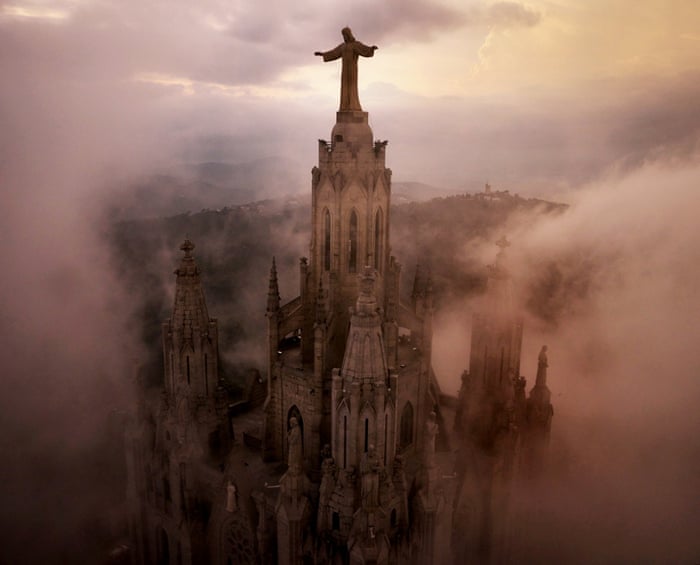 Clouds swirl through the pillars of The Temple Expiatori del Sagrat Cor Church, high on the summit of Mount Tibidabo. Twenty minutes later a thunderstorm hit the city.
Istanbul, Turkey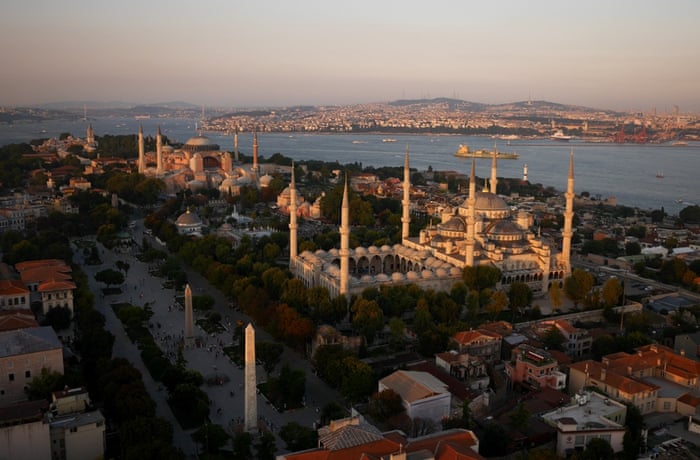 Mosques dominate the skyline as a freighter sails for the Sea of Marmara.
Budapest, Hungary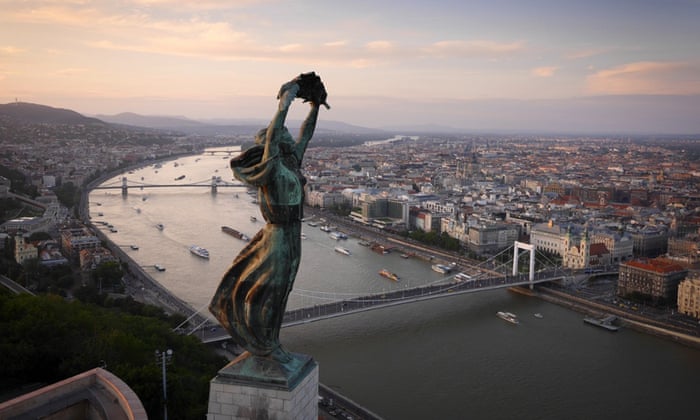 The windswept Liberty Statue, overlooking the city.