Dayton Business Journal: Wright State University Partners To Use UAS At Disaster Sites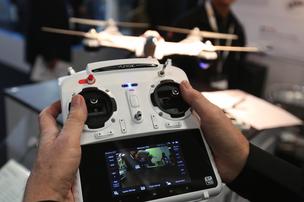 Another major local university is working with Ohio to develop drone technology.
 Wright State University's National Center for Medical Readiness has formalized a partnership with the Ohio/Indiana Unmanned Aircraft Systems Center to work on first responder and emergency management training.
 The National Center for Medical Readiness, also known as Calamityville, said drones could be useful in disaster training.
 "Simulating emergency situations is what we do here at the National Center for Medical Readiness," said NCMR Director Rufus Smith. "Using advanced software to model and simulate the use of UAS in emergency environments will help us better understand how we can use this new technology to save lives."
 Drones are regulated heavily by the Federal Aviation Administration, but Wright State has focused on using the craft at the Calamityville testing ground in Fairborn. Last year it got permission to fly the SenseFly eBee drone in collaboration with drone startup 3D Aerial Solutions LLC, which provides data processing and flight services.
 With the partnership, Wright State joins most of the other major schools in the area in making a concentrated effort to develop its services around drone technology. Sinclair Community College has invested significantly into training programs for drone operators, while Clark State Community College and Ohio State University are developing drone programs for agricultural uses. And the University of Dayton Research Institute works heavily in drone sensors and airframe design.
 The state has invested in developing curriculum and business investment in drone technology, lured by a technology that drone advocates say will blossom into an $82 billion industry in ten years.
 Wright State Research Institute has already been working in the drone business, beginning flights last fall in Wilmington around aircraft modeling and simulation research.
 "The UAS center is also working closely with Wright State University to establish modeling and simulation software that aids flight planning, provides added safety for flight operations, creates an environment for training and enables research and development," said Dick Honneywell, executive director of the UAS center. "These capabilities will allow NCMR to accomplish needed planning and training before first responders are engaged in real life emergencies."
Source: http://www.bizjournals.com/dayton/blog/uas-dayton/2015/02/wright-state-university-partners-to-use-drones-at.html?utm_source=feedburner&utm_medium=feed&utm_campaign=Feed%3A+bizj_dayton+(Dayton+Business+Journal)